Because reading is a serious educational tool!
This Library is an archive of game manuals, magazine reviews, advertising pamphlets and other documents related to the Odyssey² and Videopac consoles. Each document is presented similarly to its original format, and some are also available as PDF files or in text-only format. Some have been translated into English from other languages.
The Library will grow with time, but is small now. If there's a document you can't find here, try Ozyr's Odyssey² Archive.
The Odyssey² Newspaper Archives!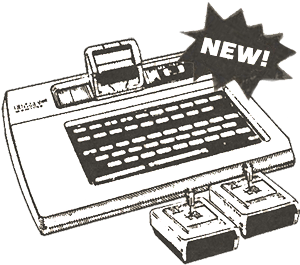 This special section of the Library is a scrapbook of digital clippings from the days of newsprint. Learn what Odyssey² sales your local appliance store had available during the summer of 1981!
All document text is copyrighted by the original authors.
Documents are presented for archival purposes only. No copyright is claimed by The Odyssey² Homepage!