By William Cassidy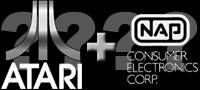 In 1983, the once-booming video games market began to crash. The causes were many, but chief among them were the public's general move away from game consoles in favor of computers, as well as a severe oversaturation of the games market. During the boom years (roughly 1979-1982), many small, fly-by-night companies had sprung up quickly and released a few games, many of which were of questionable quality. By 1983, most of these operations were going out of business, dumping their remaining inventory for bargain prices and severely cutting into the profits of the companies that remained. The problems were further compounded by management mishaps among the major game producers and the failure of the big companies to follow through on their promises to the game-buying public.
Things were so bad at Atari that by the end of '83, the former giant had laid off most of its employees, closed many of its U.S. facilities and moved much of its operations overseas. However, even these measures were not enough. Warner Communications, Atari's parent company, continued to search for new methods to cut costs and raise revenue for its ailing division.
In January 1984, The Wall Street Journal reported that N.V. Philips, the European arm of the company, was in negotiations with Atari to develop a new kind of video game system. According to the article, Atari's hope was to expand its overseas division, Atari International. As for Philips, the company had gotten its feet wet with the Videopac G7000 in Europe and believed that video games had a strong future. N.V. Philips's President Wisse Dekker is quoted as saying, "It is necessary to get into video games because home interactive systems have a big future." He was referring to "all-in-one" systems that combine the elements of a video game machine, television, VCR, and home computer. Ironically, although the Atari/Philips system never materialized, Philips later created an "all-in-one" system of its own, the CD-i.
Dekker didn't give any specifics for the proposed system, but he did offer up the possibility of combining Philips's laserdisc technology with Atari's game console expertise to produce a "a totally different and more advanced" game system. He also stated that Philips had no plans to take over Atari.
As a side note, the article also mentions that Philips and Thomson-CSF of France had "recently... agreed to jointly develop and make video games." Thomson partnered with Brandt to publish the Jopac games. Therefore, this would indicate that the relationship between Philips and Jopac began in late '83/early '84.
New Developments
In March 1984, The Wall Street Journal reported that Warner Communications was planning to conduct an "Asset Redeployment" plan to solve its financial woes. By this time, the rumors that Warner was planning to sell Atari were generally accepted as true, and apparently the strongest rumor on Wall Street was that Philips planned to purchase Atari for $150 million. However, by this time Philips had stopped its U.S. video game operations (meaning Odyssey), and the company said that there was "no truth" to the rumor.
The WSJ article reaffirmed that Atari and N.V. Philips were still working on a "next-generation video game product."
Phoenix: The Fall & Rise of Videogames states that by June of 1984, the new Wall Street rumor was that Philips wanted to acquire 50% of Atari. Back in May, Atari had announced the debut of a new video game console, the Atari 7800. Since the 7800 featured an expansion port, and laserdisc games seemed to be the wave of the future, a common speculation was that a Philips/Atari merger might result in a laserdisc add-on for the 7800. This, of course, was in line with what Wisse Dekker had said back in January.
However, all the speculations proved moot. By November, Warner had divided up Atari and sold most of the home games division to Jack Tramiel, the former head of Commodore. Tramiel put the 7800 on hold, and the Philips collaboration apparently fell by the wayside. Ironically, the 7800 finally came out in mid-1986, after Nintendo's Entertainment System had revitalized the video games market. Unfortunately, by then it was too late for the console to have much of a chance for success.
In the end, the Atari/Philips collaboration never happened and any speculations about it amount to nothing more than exercises in "What if...?" Still, it's interesting to think about. Could such a merger have possibly brought back Odyssey? Could it have saved Atari's preeminent position in the industry? Would it have prevented the later Japanese dominance of the games industry? What if...
---
Sources:
Herman, Leonard. Phoenix: The Fall & Rise of Videogames. Springfield, NJ: Rolenta Press, 2001.
Karlin, Beth. "N.V. Philips, Warner's Atari Discussing Joint Effort to Produce a Video Game." The Wall Street Journal, 1/11/1984.
Landro, Laura. "Warner Communications Asks Lazard Freres To Recommend an 'Asset Redeployment' Plan." The Wall Street Journal, 3/29/1984.